Eclipse 2024
Don't miss the chance to witness a once-in-a-lifetime celestial phenomenon at the Traditions Event Venue in Burnet, Texas!
Traditions »
COUNTDOWN TO TOTAL ECLIPSE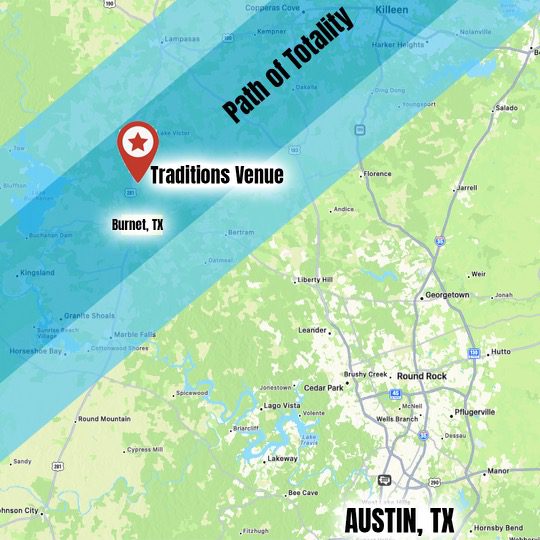 Witness the Spectacular 2024 Eclipse over Texas at Traditions Event Venue!
Mark your calendars and prepare for an awe inspiring celestial experience as the 2024 Eclipse graces the Texas skies. Traditions Event Venue, nestled in the breathtaking Texas Hill country in Burnet, invites you to join us for an unforgettable event that will immerse you in the natural beauty of this rare astronomical phenomenon.
The Event: A Stellar Celebration of Nature's Grand Show
At Traditions Event Venue, we're all set to offer you the best vantage point to witness this celestial spectacle. As you gather with fellow enthusiasts, family, and friends, you'll have the opportunity to indulge in a range of eclipse-related activities and amenities designed to make this an experience of a lifetime.
Event Highlights
Camping Spots: Extend your stay and immerse yourself in the captivating ambiance of our venue. We offer spacious camping spots for your RV or Tent so you can fully embrace the natural surroundings and revel in the anticipation of the eclipse. Dry Camping Only Day Passes: If you prefer a shorter visit, our day passes provide access to the venue during the eclipse, ensuring you don't miss a moment of this extraordinary event.
Food and Beverages: Savor a delicious selection of food and beverages. From local food trucks to refreshing drinks, we have you covered, so you can focus on enjoying the eclipse.
Live Music: Enhance your eclipse experience with captivating live music performances. Our talented musicians will provide the perfect soundtrack to accompany this once-in-a-lifetime event.
Explore Our Vast Venue: Traditions Event Venue spans over 75 acres of stunning Texas Hill country. Take a stroll through our picturesque landscape, breathe in the fresh air, and relish the natural beauty that surrounds you.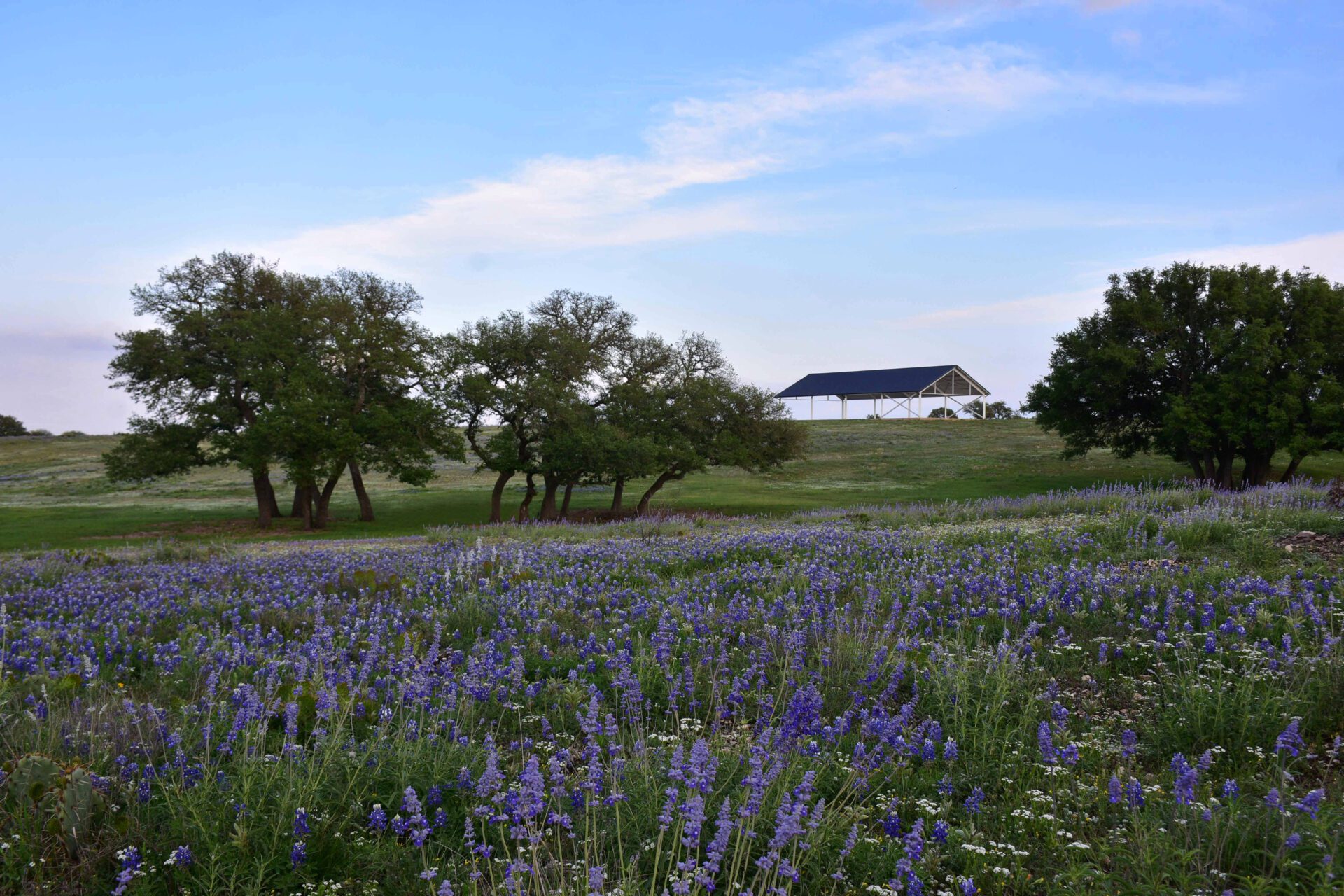 Get Tickets Now and Secure Your Spot!
Don't miss your chance to be a part of this celestial marvel at Traditions Event Venue! Tickets are limited, so secure your spot today and join us for an extraordinary experience as we witness the 2024 Eclipse over Texas.
📅 Date: 4/8/2024
📅 Venue: Traditions, Burnet, Texas
Visit our website www.texaseclipseattraditions.com now to reserve your tickets and ensure you don't miss out on this unforgettable event. Prepare to be amazed as nature puts on a mesmerizing show that will leave you in awe.
Join us at Traditions and immerse yourself in the wonder of the 2024 Eclipse.
Get your tickets now!
Learn more about the event, Click Here!